Had a visit from Patrick (A.K.A. Maupower) and his Grandfather Henry Gibson Dan (A.K.A. Seaman Dan) this afternoon.  Musical talent is 'in the blood' in this family.
Melissa Vander Haak of Channel Ten was here this week to film a news story about Torres Strait's WW2 History for Anzac Day as well as a story about our Pealing History featuring Henry 'Seaman' Dan.
Just saw a fantastic Story 'Strait Talking' about 'Yumplatok' on SBS Living Black.
You can watch it online here. I was pleasantly surprised to see my friend Patrick Mau being interviewed on the program.
'Yumplatok' is a Creole or Broken English spoken in the Torres Strait and used by Torres Strait People around Australia.
It made up of primarily made up English, Meriam Mer and Kalau Lagau Ya.
Vanessa presenting Gordon with his slouch hat
Charlie Company 51 Far North Queensland Regimen donated a slouch hat which Vanessa presented to Gordon Cameron.
Vanessa gave the Keynote Speech last night at the International Women's Day Dinner held at Gateway Torres Strait Resort.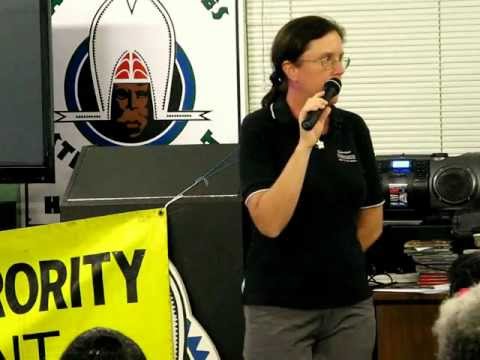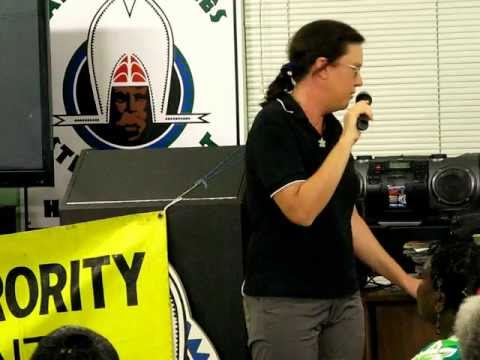 She spoke regarding the role Torres Strait Women played during World War 2.